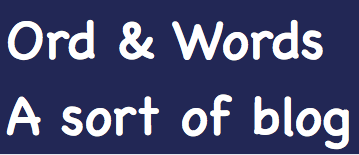 Jag tittade på Aktuellt ikväll. Bl a berättades att Margot Wallström (Utrikesminister) meddelat att svenska IS-barn (mitt ord) om möjligt ska tas hem, har hon meddelat på Facebook.
Är det inte väldigt tveksamt att Regeringen meddelar sig via sociala medier? Är det lika officiellt? Var är spårbarheten mm när Regeringen inte själva äger plattformen?
Jag tittade på Regeringen > Utrikesdepartementets hemsida och där står inget om detta uttalande. Där finns länkar till Wallströms olika sociala medier-sidor. När jag klickar på Fb-länken, så kommer av någon anledning inte detta inlägg fram i flödet - däremot kommer det med i flödet om jag klickar på Fb-länk från SVTs nyhetsartikel.
Min fundering gäller inte specifikt detta uttalande, utan fenomenet att använda sig av andras plattformar i stället för (inte komplement) sin egna plattform. Jag gillar inte det i en demokrati.
Jag är för övrigt tveksam till även hur andra, såsom Sveriges Radio, använder sociala plattformar så mycket i stället för sin egna plattform för interaktion - men det är en annan artikel.
Och detta är skrivet på min egna plattform! :-)
Henrik Hemrin
12 april 2019
Uppgifter

Kategori: Ord & Words
Write comment (0 Comments)
Hans Nilsson i "Lokaltidningen Växjö Alvesta" utgåvan den 6 april har träffat Pernilla Wikelund från Sverigedemokraterna i Växjö.
Pernilla säger utifrån att Ebba Busch Thor, Kristdemokraterna, öppnat för politiska samtal med Sverigedemokraterna, och jag citerar tidningen:
– Jag är väldigt positiv naturligtvis, jag känner helt klart att KD står SD ganska nära när det gäller synen på de kristna värderingarna, familjen, migrationen och vård- och omsorg, säger hon.
Jag har mina egna tankar på vad som kan vara kristna värderingar, men jag är undrande om de stämmer med Sverigedemokraternas tankar. Jag känner att jag behöver lära mig bättre om vad som är kristna värderingar - vem, vad eller vilka som nu har definitionsrätten.
Henrik Hemrin
8 april 2019
Uppgifter

Kategori: Ord & Words
Write comment (0 Comments)
Så blev det äntligen en löprunda igen!
Det närmar sig ett år sedan senast. Bland annat mitt återkommande problem med känslig hud p g a de skadade blodkärlen har begränsat mig. Den mindre operationen för ett par veckor sedan, liknande jag gjort förut, har benet återhämtat sig ifrån och jag tycker mig kunna skönja en förbättring också. Därmed var det bättre förutsättning för att löpa igen.
Så igår kväll gav jag mig ut på en löpning. Mot bättre vetande sprang jag såpass långt som 5 km, i lugnt tempo. Inget tröttande på något vis. Skönt att röra sig i löptempo.
Mitt andra gamla problem med att det gör ont i hälen kom tillbaka ett par timmar efter löprundan - jag undrar hur jag verkligen kan bli bra från det? Det har funnits i olika grad säkert ett decennium. Tåhävningar verkar göra en del nytta, och jag borde kanske vara mer envis att göra det varenda dag, vare sig jag löper eller inte.
Gott att löpa igen!
Henrik Hemrin
30 mars 2019
Uppgifter

Kategori: Ord & Words
Write comment (0 Comments)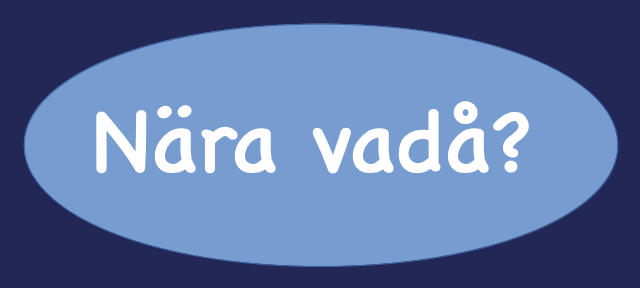 Det talas inte sällan idag om närodlat och närproducerat. Det är vanligt att människor vill ha närodlat eller närproducerat. Det är också begrepp som används av företag och organisationer på olika vis. Inget fel i något av detta.
Särskilt när ett företag eller organisation talar om det, då tycker jag det är det intressant att veta vad menar de egentligen. Att titta på definition av termerna behövs för att kunna jämföra eller diskutera måluppfyllnad.
Restaurant Nordic Forum, Kista, förtäljer "Här kan du välja att äta ""Balans" eller mat som är närproducerad genom bondens val." Just nu pågår inom Equmeniakyrkan klimatfasta fram till påsken 2019. Klimatfastan beskrivs på klimatfasta.nu. Klimatfastan innehåller olika områden, och när det gäller kost så innebär den bland annat "Det betyder en inriktning på mer vegetariskt, ekologiskt hållbart, svenskt och närproducerat."
Vad är det för mat jag kan förvänta mig när jag äter Bondens val på Nordic Forum? Om Equmeniakyrkan vill mäta om man under klimatfastan verkligen varit mer användande av närproducerat, hur vet de det?
Så, närodlat och närproducerat:
Vad är det för produkter som omfattas av termerna?
Vad innebär det att en produkt är närodlad respektive närproducerad?
Vad är målet med att välja närodlad och närproducerad?
Som jag tänker, så kan begreppet närproducerad användas för alla slags produkter, vare sig vi talar om brödlimpan, strumpan eller bilen. Jag tycker mig dock se att begreppen främst används för mat. Men det är för mig fullt relevant att tänka i de banorna, möjligen med andra ord, också för andra produkter än mat.
För att konkretisera resonemanget framöver, så håller jag diskussionen till mat, även om mycket också kan generaliseras till andra produkter.
Några exempel om odla och producera: Jag köpte nyligen en förpackning kidneybönor. De är odlade på Öland, men producerade i Tyskland. Många butiker har butiksbakat bröd, som jag förstår kan de vara förproducerade i ett gemensamt bageri någonstans som inte ligger nära butiken, och förstås med råvaror från någonstans.
Vidare kan man tänka på var ligger lagret/lagren i produktkedjan i förhållande till var jag befinner mig. När det gäller närodlat, skulle man också kunna fundera på varifrån sakerna som behövs för odlingen kommer ifrån (utsäde, gödning, maskiner och andra redskap).
Man kan också vidga till att tänka på att produkten ofta består av både mat och förpackning, med var sin produktion och logistik. Och själva maten kan bestå av flera råvaror, hur stor mängd av råvarorna som ingår ska tas med i definitionen eller ej?
En annan aspekt som kan påverka definitionen är varför är man intresserad av närodlat eller närproducerat? Här är några tänkbara skäl:
Miljöpåverkan
Gynna människor geografiskt nära mig
Att arbetsvillkoren är kända (t ex genom att produktionen är inom ett visst land)
Att produkten är färsk genom det nära avståndet
Jag kan också tänka mig att det kan vara intressant att diskutera om definitionen ska vara absolut eller relativ. Med absolut menar jag att närheten är mätbar utifrån kilometer, landsgräns och liknande. Med absolut mått skulle kaffe knappast aldrig kunna vara närodlat från svensk horisont. Med relativ skulle man kunna ta in aspekten hur nära det går att producera en vara. Om vi tar ris, från svensk horisont, så kanske ris odlad i Italien ska ses som närodlat, när man ser i jämförelse med om det odlas i Kina. Däremot tomat, som kan odlas i Sverige, så skulle med en relativ skala Italien vara betydligt längre bort.
Man kan också tänka sig att definitionen ska påverkas av produktens denisitet och mängd. Det kanske är mer viktigt att potatisen, som förbrukas i stor mängd, är närodlad än att teet, som förbrukas i mindre mängd, är närodlat.
Detta var ett antal tankar jag har som problematiserar vad som menas med närodlat och närproducerat. Jag har skrivit detta utifrån egna tankar. Men jag har när jag skrivit detta också läst och tagit intryck av de refererade källorna nedan - så de ska naturligtvis ha credit. Min tanke med denna problematisering är som jag skrev inledningsvis att när företag och organisationer använder dessa begrepp, då uppstår också ett behov av att kunna mäta objektivt för att kunna jämföra eller mäta måluppfyllnad.
Vad finns det då för standarder om detta?
Jag har ingen kompetens i detta ämne och har endast gjort en översiktlig efterforskning. Med dessa viktiga förbehåll så är min slutsats att det inte finns någon entydig definition på något av begreppen.
Två källor som jag tittat på, som båda fokuserar på mat, är Hallå konsument från Konsumentverket och en rapport från Jordbruksverket:
Jordbruksverkets rapport skriver "Det finns ytterst få aktörer i Sverige som definierar närproducerat och om de gör det så skiljer sig definitionen dem emellan." En aktörs definition enligt rapporten är att det är producerat inom en radie av 250 km från marknaden är närproducerat. Rapporten är på 44 sidor och tar upp väldigt många och bra aspekter på vad som definerar närproducerat. Och den slår alltså fast att det inte finns, långt därifrån, en klar eller entydig definition av vad som är närproducerat.
Henrik Hemrin
16 mars 2019
Uppgifter

Kategori: Ord & Words
Write comment (0 Comments)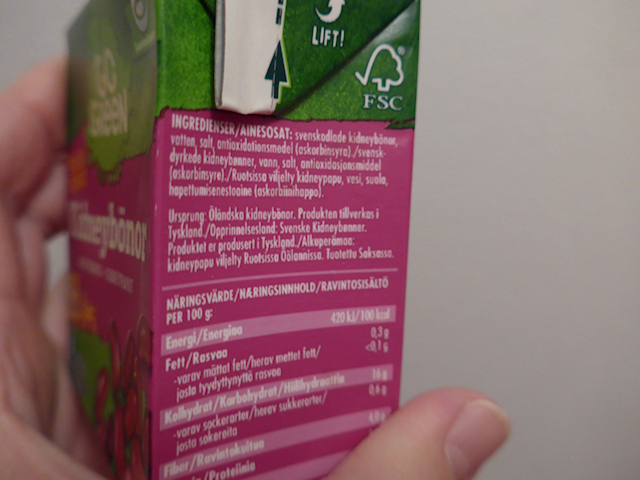 Odla kidneybönor, det kan de ölänningarna.
Men det är värre med att tillreda och paketera dem. Jag undrar varför de inte kan göra det också? Men det är tur att i alla fall tyskarna kan det.
Dessa kommer från Go Green, Lantmännen Cerealia.
Henrik Hemrin
12 mars 2019
Uppgifter

Kategori: Ord & Words
Write comment (0 Comments)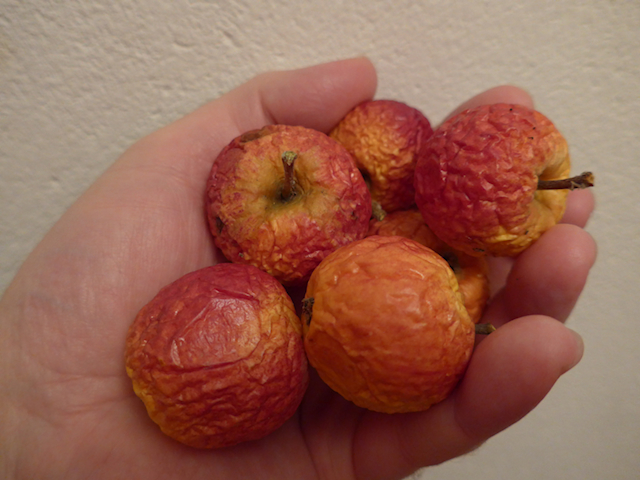 I somras var det en väldigt god äppelskörd i mitt föräldrahem i Småland. Massor av äpplen, dock ganska små. Det var en mycket varm och torr sommar.
Nu har det gått ett halvår sedan skörden. Jag har förvarat mina äpplen svalt. Men inte inte inslagna i tidningspapper, lufttäta plastpåsar eller annat tricks. Bara svalt.
Nu har de små äpplena blivit ännu mindre och skrynkliga. Lite grann som torkade äpplen. Även om mycket vatten har lämnat så tror jag mycket av näringen har stannat kvar.
Ekonomisk och miljövänlig som jag är, så knaprar jag vidare på de skrynkliga äpplena. Det förlorade vattnet kan jag kompensera med ett glas vatten vid sidan.
Smask!
Henrik Hemrin
12 mars 2019
Uppgifter

Kategori: Ord & Words
Write comment (2 Comments)
Now I have added a Comments extension to this website. So articles in Categories "Business and technical articles" and "Ord & Words" now have a comment feature. I have choosen the CComments extension for this Joomla powered website. So welcome to comment and discuss!
---
Nu har jag uppdaterat med en kommentarsmodul för den här websajten. Så artiklar i kategorierna "Business and technical articles och "Ord & Words" har nu kommentarsfunktion. Jag har valt CComments-tillägget för denna Joomla-byggda websajt. Så välkommen att kommentera och diskutera!
Uppgifter

Kategori: Ord & Words
Write comment (0 Comments)

launch.joomla.org is a great tool to learn and explore Joomla!
Joomla is a Content Management System (CMS); a software to manage a website. Joomla is an open source software and is totally free to download and use, go to the Joomla website. Also many extensions and templates are free, but also paid versions of exist. Beside the server, domain etc to host the site, it is possible to build a good, modern and advanced web site without any cost, ads or other hidden drawback.
I have been using Joomla for a couple of years. For example I use Joomla for this website, hemrin.com.
You can try out Joomla for free, without bothering of any installation etc via launch.joomla.org. It only take a few minutes to register! The biggest problem might be to decide upon name for this website. If you want to, you can go on with it as a real website. If you are curious to have your own web site, for personal or business reasons, or the company you work for, I suggest give Joomla a try via launch.joomla.org.
But also for us who have the Joomla based websites release, this free trial is a great tool. I use launch.joomla.org for test and development purposes. For example new extensions I am interested in. Only reading about an extension does not always give a clear view. Instead of installing it on my real web site directly, I can use my playground at launch.joomla.org to do those trials. Great and recommended for all Joomla users!
Uppgifter

Kategori: Ord & Words
Write comment (0 Comments)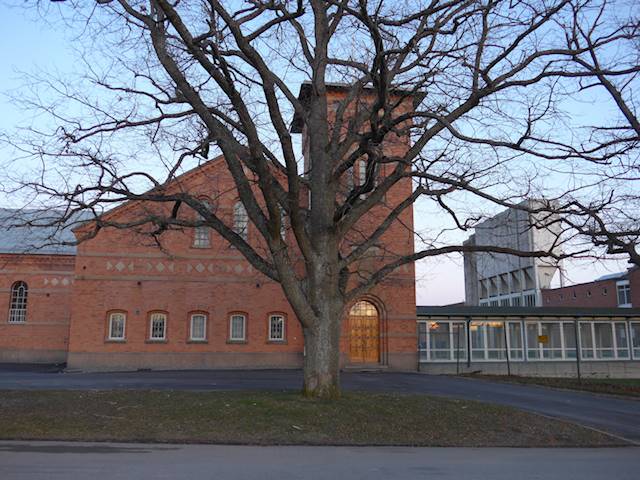 Norsborg
Stockholms stads vattenledningsverk på N:s gårds ägor i Botkyrka sn, Stockholms län, mellan Bornsjön och Mälaren; invigt 1904. Gården var 1698 - 1762 boställe för lagmannen i Södermanland och köptes 1778 av J. Liljenkrantz, som uppförde nuv. huvudbyggnaden. 1900 inköptes N. av Stockholms stad. Tätorten Norsborg har 339 inv. (1951).
Referens: Nordisk familjebok, Fjärde, väsentligt omarbetade och koncentrerade upplagan, Förlagshuset Nordens boktryckeri, Malmö 1954.
Ja, så beskrev Nordisk familjebok min hemort!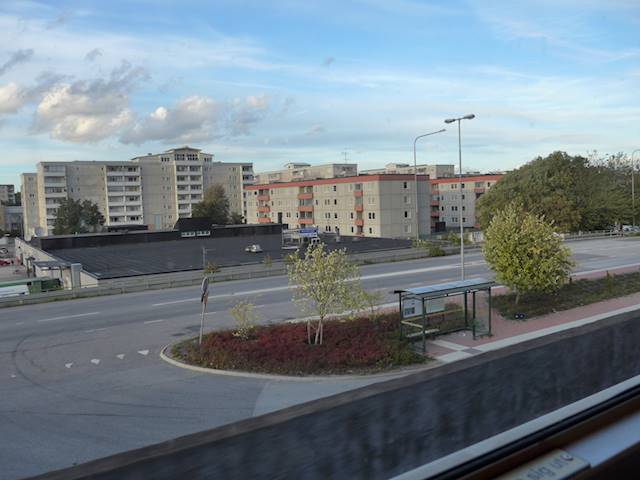 Uppgifter

Kategori: Ord & Words
Write comment (0 Comments)