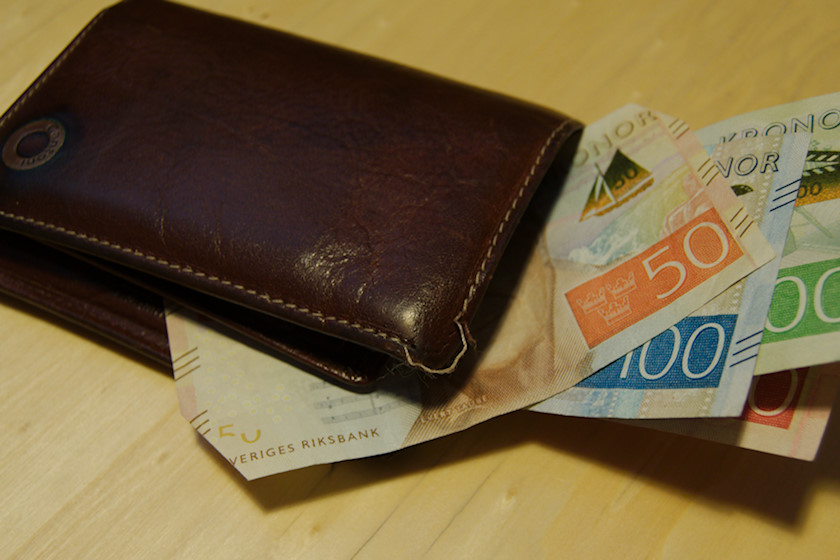 Apple eller Microsoft – vilken har varit bäst?
För fem år sedan startade jag ett experiment. Jag ville se om Apple eller Microsoft är bäst aktie att äga. På en och samma dag köpte jag en post Apple och en post Microsoft för samma belopp.
Jag tog ingen hänsyn till hur aktierna gått just då, datumet var utifrån när jag var redo att köpa. Bägge bolagen var även för fem år sedan enormt stora, väldigt väletablerade och väldigt välkända. Apple var förmodligen det hippaste bolaget av dem då, likväl som nu.
Aktierna köptes till ett ISK-konto (Investeringssparkonto) hos Aktieinvest. ISK-konto innebär att man betalar en skatt till staten, baserat på en procentsats på förmögenheten som finns på kontot. Framför allt är det aktier och aktiefonder som är lämpliga att ha på kontot, räntefonder och kontanta medel äts upp av skatten. Denna skatt får man betala vare sig aktier och fonder går upp eller ner. I gengäld blir det ingen skatt när man tar ut pengar från ISK-kontot, eller köper och säljer inom ISK-kontot. Deklaration av ISK-konto är mycket enklare än om man har aktier på traditionellt VP-konto eller depå.
Aktieinvest är en nätmäklare som ger rätt bra möjligheter att även köpa utländska aktier till rimlig avgift (courtage). De har också "andelsorder" som gör att man kan köpa för ett specifikt belopp, och ganska små belopp, och så blir det så många aktier och delar av aktier som beloppet räcker till. För utländska aktier är det enbart andelsorder som gäller hos dem. Aktieinvest har också en intressant tjänst i att de utan extra avgift automatiskt återinvesterar utdelningarna. När jag började använda Aktieinvest ägdes de av Aktiespararna, där jag är medlem. Aktieinvest är nu sålt till utomstående bolag, men fortfarande finns speciella förmåner för medlemmar i Aktiespararna.
Det här med att återinvestera utdelningarna är intressant att göra om man inte känner att man vill använda utdelningen som en inkomstkälla att förbruka omgående. Detta eftersom de återinvesterade utdelningarna blir till inköp av fler aktier (och genom andelsordersystemet så kan man köpa delar av aktier), man har fler aktier som nästa gång leder till mer utdelning, och så återinvesteras detta också och allt blir underlag för nästa utdelning. Återinvestering görs vid varje aktieutdelning (om det blir utdelning), vilket för just dessa aktier varit flera gånger per år. Ja, det är detta som är den berömda ränta-på-ränta-effekten, när den appliceras på aktier. Ränta-på-ränta blir det ju förstås också på ett sparkonto, även om räntan just nu är relativt låg.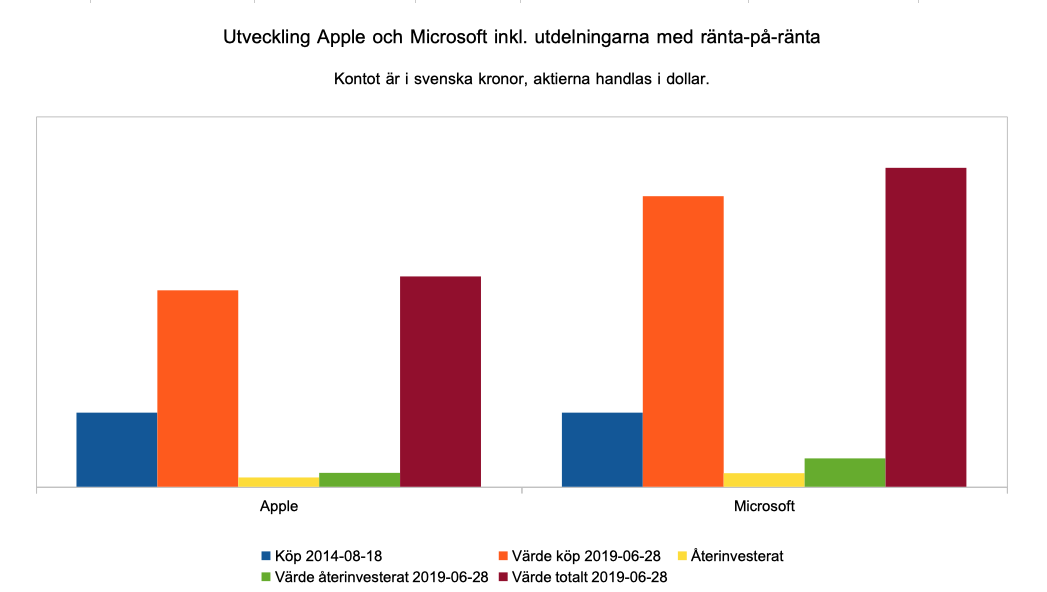 Så hur har det gått då? Ja, efter knappa fem år så har Microsoft gått klart bättre än Apple! Men båda har gått bra. För bägge bolagen har det ursprungligen investerade beloppet mer än fördubblats! Största värdeökningen står kursökningen för. Men notera också de gula och gröna staplarna som är utdelningarna och hur mycket de är värda efter återinvestering. Utdelningarna är inte så jättestora, men bidrar ändå till ökningen, och den effekten ökar med åren. Microsofts utdelningar har drygt fördubblats tack vare att de har återinvesterats i stället för att plockas ut.
Bägge dessa aktier handlas i USA och i dollar. Mitt ISK-konto är i svenska kronor, all min interaktion görs i svenska kronor. Valutornas förändringar mellan varandra påverkar utvecklingen. På vilket sätt valutan påverkat under dessa fem år har jag inte ens försökt att utreda.
Det finns många sätt att hantera sparande i aktier (och fonder). Jag tycker bättre och bättre om "latmansprincipen", eller bli miljonär i hängmattan för att låna ett uttryck från en boktitel (mer nedan). Latmansprincipen går i grunden ut på att man köper en aktie, och så behåller man den (och gärna återinvesterar utdelningen), tills man behöver pengarna. Detta passar bra för "stabila" bolag som puttrar på år efter år. Visst bör man ändå ha koll på att företaget ser ut att puttra på även under kommande år. Liksom att man inte står med allt för mycket av sitt sparande i en aktie. Men det är väldigt bekvämt att låta aktien i huvudsak bara sköta sig själv till dess jag behöver pengarna (eller snarast en tid innan jag behöver pengarna). Jag slipper studera börskurser och andra analyser i detalj för att att bestämma mig om det kanske är bättre att sälja och hoppa till en annan aktie, med svårigheten att fatta rätt beslut både för sälj och köp, liksom avgifter som tillkommer vid varje affär.
När jag köper en aktie, så innebär det att jag lånar ut pengar till företaget. Jag är därmed ägare av företaget, tillsammans med andra ägare. Jag tycker det är bra med bolag som fokuserar på långsiktighet snarare än nästa kvartalsrapport, att företaget har som mål att finnas kvar länge och göra gott för ägare, kunder, anställda liksom samhället och jorden i stort. Det är också ett skäl till att jag gillar latmansprincipen i ägandet, att stanna länge i bolaget och inte hoppa runt. Även om jag nu är en lillepluttägare.
Är man intresserad av att spara i aktier och även fonder, då vill jag rekommendera att bli medlem i Aktiespararna. Inte minst för deras månatliga tidnings skull, men också för lokala träffar med mera.
Det finns massor av böcker att läsa förstås. Jag ska i denna artikel rekommendera en författare, som jag nämnde ovan och som skriver i linje med det jag skrivit ovan: Per H Börjesson. En tunn och snabbläst bok av honom är "Så här blir du miljonär i hängmattan". Lite tjockare, men ändå inte så tjocka är "Så här kan alla svenskar bli miljonärer" och "Så här blir du miljonär som pensionär". Jag har läst alla tre, de liknar varandra och är läsvärda allihopa. Så här mitt i semestertider rekommenderar jag den tunnaste och senaste av dem; "Så här blir du miljonär i hängmattan".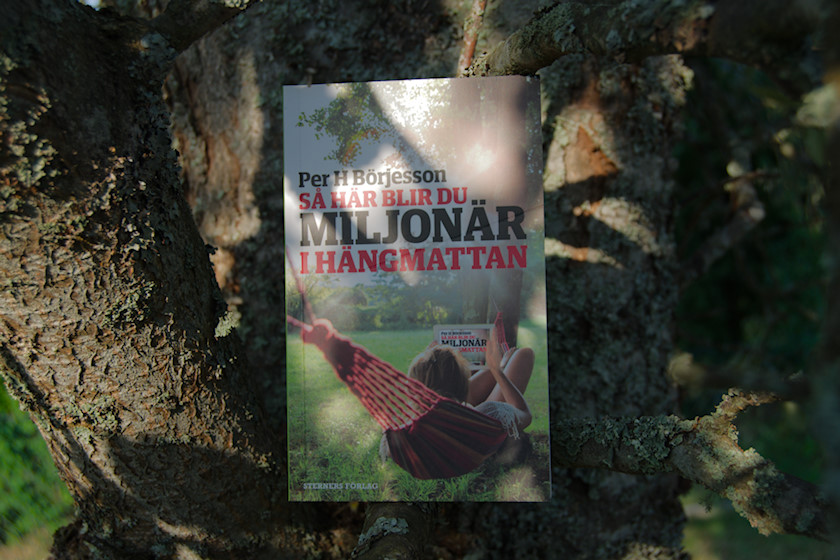 När det gäller min tävling mellan Apple och Microsoft så är jag lite överraskad att Microsoft gått såpass mycket bättre än Apple under denna femårsperiod. Bägge bolagen känns robusta och jag tror de har en bra framtid de närmaste åren. Jag kan ha fel, men det är vad jag tror. Just nu behöver jag inte de pengarna jag har investerat i dem. Det finns därför ingen anledning för mig att inte vara lat med dessa aktier tills vidare, utan låta tävlingen fortsätta, inklusive ränta-på-ränta. Det är alltid en risk med aktier. Även om de har gått upp efter denna femårsavstämning, så kan de gå ner både lite och mycket eller i värsta fall gå i konkurs. Om man ska spara i aktier, så ska man definitivt ha fler än två aktier. Och köpa vid olika tillfällen.
Henrik Hemrin
30 juni 2019
Uppgifter

Kategori: Knowledge - Kunskap
Write comment (0 Comments)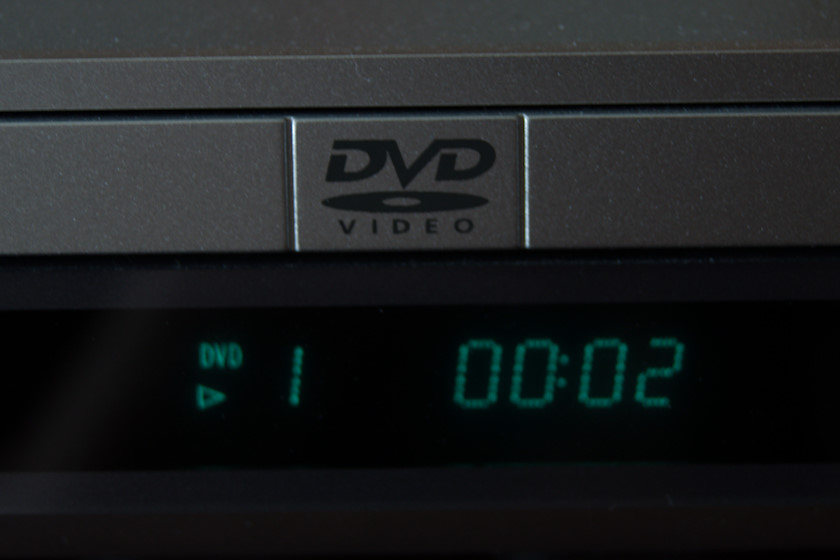 DVD records replaced e.g. the analog VHS cassettes, for renting and buying movies. DVD, as being digital, made it possible to include a digital lock on the DVDs. A regional lock was included in many or most of pre-recorded DVDs. It was as far as I know an economical thing for the lock – it should stop customers (and other import channels) to buy the DVD from a country (region) where the prize level was different to the prize level the home country.
The DVD player you bought was (and I believe same when you buy today) coded for one specific region. DVDs from other regions didn't work to play. However, it was often possible to clear this code from the player, making it possible to play DVDs from any region. I recall when I bought my player, it was possible in the store to get a paper instruction for the specific player I bought how to clear the regional bar, quite a simple process. Also DVD players/burners for computers have a regional bar, and can be changed perhaps five times.
Today, DVDs are less frequently used. But watching movies via any sort of play function over internet is becoming more and more common.
Some movies (and other programs, radio stations and more) are open, but many are limited to a country. Again it is, to my opinion, because of financial reasons. The provider may only have license for certain country, or want to keep different prizes in different countries. Or maybe, it can also be to launch a new movie at different times in different countries.
I use a Virtual Private Network, VPN. I use it to improve my privacy and security in my online activities. I use it for all my devices: PC, tablet and phone. When I use VPN, I create "a virtual private tunnel"; the traffic is routed via a server owned by the VPN company. I can choose a VPN server from multiple places and countries. The outer world will only see this server and not my own device. If I choose a VPN server located in another country, the outer world will believe I am in that country. By the way, this a fast and environmental friendly way of travel!
This opens up another way of using VPN: to access media restricted to that country. You bypass the country lock with VPN! In a similar way as you can bypass the region block on DVD records.
Disclaimer: I do not discuss whether it is good or bad it is possible to bypass those restrictions, nor that I encourage to do it. I only discuss the technical matters in this article.
But I indeed recommend VPN of privacy and security reasons. Be careful when you select VPN provider - generally do not choose a free one, choose one you pay for. It is important to trust or know the provider does not monitor or log your traffic.
Some media providers knows the addresses to those VPN servers and therefore block traffic via them. So it is not always this way of bypassing works technically.
Finally, my VPN provider has servers in Hong Kong. But they do not have in mainland China. So I can route my traffic via Hong Kong, but not via China. An observation in those days when there are massive protests in Hong Kong regarding the extradition bill that the Hong Kong parliament plans to legislate. Which is feared to open for extraditions to China, and one further step for Hong Kong to loose the democracy and human rights it still has and Hong Kong becoming as any China city. And VPN services are becoming more and more forbidden in mainland China.
Henrik Hemrin
14 June 2019
Uppgifter

Kategori: Knowledge - Kunskap
Write comment (0 Comments)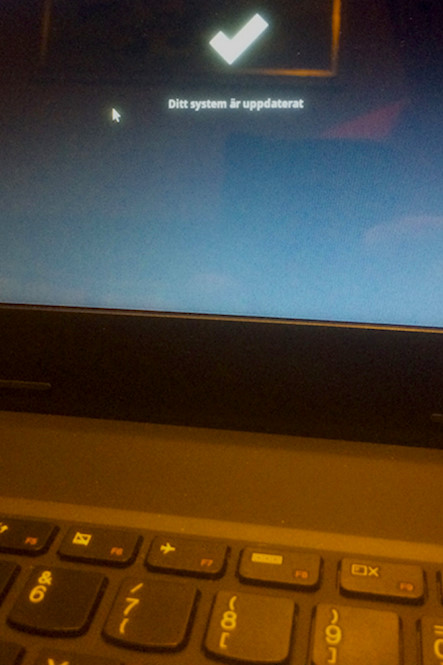 I haven't used my cheap laptop with Linux Mint operating system for a while; for several weeks. For you who have read my other Linux related articles, you know I converted a Windows laptop to a Linux laptop, more precisely Linux Mint operating system. That laptop is my additional computer. I still have a macOS MacMini computer as my main machine. Beside that Linux Mint actually make it possible to keep on using that laptop, I use it for learning Linux and eventually go over more completely to Linux later.
So today, when I have not used my Linux Mint machine for a while, there are indeed some updates to do. In the Linux Mint world (like for many other Linux distributions), there is a repository/library with a lot of software that can be installed from this repository. For updates, it means that both those additional softwares as well as those installed with the Linux Mint installation, are updated with the Update Manager. The Update Manager checks for updates, as well well check if there is anything additional that is needed to be updated to make each software working. This is a very convient way to keep very much up to date.
Indeed, there were many updates in the Update Manager. I clicked to install all of them. It went on smoothly. All updates installed. Like other times I have updated my Linux Mint machine.
I have a few softwares so far which are not installed via the repository. Also such a software needed to be updated. I downloaded the package (.deb) with the Firefox browser. Then I also installed this update smoothly with an installer (another standard installer in Linux Mint, which I have forgotten the name of.
One remark I have regarding the stadard software repository in Linux Mint is the FlatPak connection. FlatPak is another both method and repository to pack software. As I know, it has a possibility to directly work in different Linux distributions. I have tried once to install a software from FlatPak "via" the ordinary program library software in Linux Mint. However, I discovered that the software was very old, I could compare with the software web site that there were indeed newer releases. I also noticed in the FlatPak description of the software ""NOTE: This wrapper is not verified by, affiliated with, or supported by [developer of the application]". To me, it appear as someone else inlcuded the software in FlatPak, but have not bothered to keep it up to date. My recommendation is to be somewhat more careful with FlatPak, checking more, before installing. I suppose software in the ordinary repository can also be old, but I do not think they have the same issue with uncontrolled uploads. I asked this in comments of mintCast Episode 301, and it was commented by the team in Episode 302 of the mintCast podcast.
Linux Mint is promising, stable with relatively easy maintenance!
Henrik Hemrin
4 June 2019
Uppgifter

Kategori: Knowledge - Kunskap
Write comment (0 Comments)
A Joomla extension (addition to Joomla developed by someone) has not worked fully as it should. One feature could did not work to customize as it should. In contact with the software developer, he made it work in my test bench. I asked how he did it, and he told me how, as I wanted to introduce it on the live site. I was sitting logged into Joomla backend administration but I did not get it working. I thought I should write in a field in the extension setting page in the backend. After a while, I manage a way to write a bit in the field, but not fully.
Then a thought crossed my mind; I changed to another web browser. And wow, here it worked! I have mostly been using Safari browser, and not seen any issue with Joomla back end. But for this certain setting for this certain extension, I got it working when I used Chrome. I have not compared with other browsers.
But Joomla tip for the day is that if backend does not behave as it should, there is a possibility it can be browser dependent.
Henrik Hemrin
26 April 2019
Uppgifter

Kategori: Knowledge - Kunskap
Write comment (0 Comments)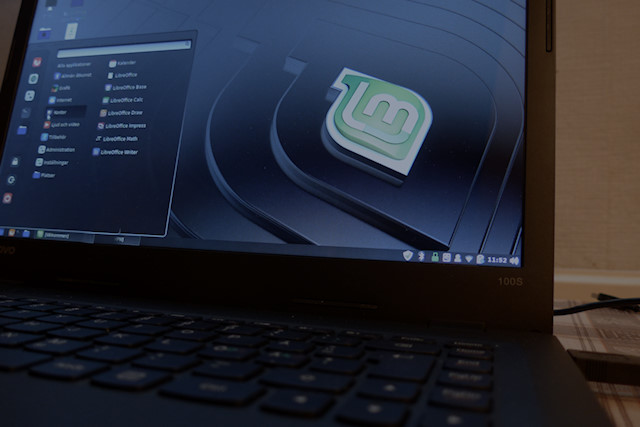 In earlier articles, I have described my frustration that this laptop is too "weak" for manage its Microsoft Windows 10 updates, despite it is not old. I have also written about how I have swapped the Windows 10 to Linux Mint operation system. Click on the Linux tag below to find all my Linux related articles.
So, what does Linux Mint look like on my laptop? Above is a snapshot of my reborn laptop; Lenovo ideapad 100s-14IBR. The operating system is Linux Mint 19.1 with Cinnamon desktop. The program menu at the bottom left is expanded to see some of the installed software. It does not look so unfamiliar or frightening, right?
I have done very few changes of the desktop layout so far. There are many possibilities to customize the layout. Leo Chavez, one the Mintcast pod hosts, describes how he has customized his Cinnamon desktop in his article Coming Home to Mint.
A few words about meaning of "Cinnamon": Many Linux distributions are available in different variants. Linux Mint has three major variants based on the Cinnamon, MATE and Xfce desctops, respectively. Cinnamon needs most resources of those three, and possibly I will change to one of the other for this low-end PC. Cinnamon is said to be the most populare and nicest of them. Linux Mint is based on the Ubunti distribution. There is also a LMDE version of Linux Mint; based "directly" on Debian distribution instead of Ubuntu.
More about Linux Mint on their home page: https://www.linuxmint.com
Henrik Hemrin
1 April 2019
Uppgifter

Kategori: Knowledge - Kunskap
Write comment (0 Comments)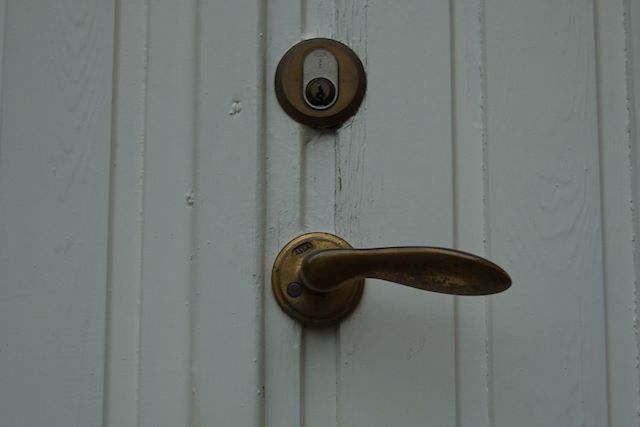 Unique and strong passwords!
Unique and strong passwords for each account is the most important to keep your accounts decently safe.
Earlier this week it was reported that Facebook has made a mistake and stored millions of passwords in plain text. Reported for example an article in Wired; Facebook stored millions of passwords in plaintext—change yours now. And this is not the first time accounts have, or possible have been revealed, by mistake or by hackers.
Every time something like this Facebook case is published, and you have an account at the affected sercice: change password directly!
My short recommendation for passwords: A unique and strong passwords for each account.
Passwords, a somewhat longer recommendation:
Use one password per account - do not reuse
Use long and "nonsense" strings (or phrases that only make sens to you); I typically use 30 characters nonsense string
Mix letters uppercase, lowercase, digits and special characters (but avoid language specific)
It can be debated if it really is necessary to change password regurlarly if it is very strong. But surely no harm to change regularly
In addition, an extra protection layer of Two factor authentification (2FA), is generally good to use whenever available.
Check if you have an account that has been compromised in a data breach. The data base "Have I been pwned" is a good resource to check if and where your e-mail can be affected.
I can willingly admit that I have been lazy to change password immedeately, nor have I been using strong and unique passwords. But I have improved a lot. :-) For a period of time I have been using a Password manager. It helps a lot.
Read more about my password journey in the article How I handle Passwords.
There are many articles on the internet about passwords, security and privacy. Read more than mine articles, to conclude what you thing is best for you.
Henrik Hemrin
22 March 2019
Uppgifter

Kategori: Knowledge - Kunskap
Write comment (0 Comments)

Joomla! is a Content Management System (CMS) software to handle a web site. The web site itself is stored as files in a file catalog, and in a data base. Joomla! is the software to create, update, administrate etc the entire web site - so normally no need to go into the file catalog or data base. This basic architecture is common for many web sites.
Today I have updated this web site to Joomla 3.9.4 release, from the previous 3.9.3. The update process went well without any issue, and I have not seen any issue with the new release. This was a relatively small release with focus on security and bug fixes.
The most common CMS software for web sites today is by far Wordpress. In the statistics I have seen, Joomla comes then far beyond, with Drupal on third place.
I converted this web site to Joomla a couple of years ago, from a static html file site. When I am thinking back, why did I choose Joomla? I was mainly considering Wordpress and Drupal, beside Joomla. I was using Drupal already professionally, but only as a lower level administrator. I did not fully like to work with Drupal, but it could well be related to the specific implementation, and that I had so limited access. I also thought it would be nice to try something else. Wordpress was already then very popular. But it was more focused on blogs, and I wanted a CMS that was better designed for any and more advanced web sites, which I get the understanding Joomla had. Furthermore, Joomla is to my understanding the most independent and volontary built of all those Open source CMS's, which also attracted me. I have not regretted I selected Joomla!
Even if this, and most updates, works without any issue, this is a good scheme for update:
Backup (and preferable download a local copy/somewhere else)
Read release notes of Extensions to update (especially to understand if there can be any compatibility issue)
Install Extension by extension
Check if web site seems to be working normally
Backup again
Read release notes of the new Joomla release (including system requirements etc)
Install the new Joomla release
Is the "favicon" needed to re-install? If your template is Joomla-origin (not saved under new name), the Joomla-installation likely puts back the Joomla favicon. To put back your own facicon, you simply go the file manager of your web host
Browse around the web site and check it works normal (especially features which release notes talks about)
Read any "After installation messages" in the control panel
Consider actions directly of those messages, especially security relatedor save to later
Consider how I can take advantage of the new features in the new Joomla release (and in the extensions)
What is your thought about different CMS or other methods for web site? What do you use?
Do you want to try out Joomla yourself? Then I can recommend this free trial service! You can use it for trial purpose, but you can also keep it and use it as a real web site - free or paid versions. Try Joomla at launch.joomla.org!
Henrik Hemrin
16 March 2019
Uppgifter

Kategori: Knowledge - Kunskap
Write comment (0 Comments)
Alvesta kommun (Alvesta municipality), Sweden, has taken the decision to change from lease of IT equipment (laptops etc) to own themself.
This was decided by kommunfullmäktige (local government council) at the meeting 2019-02-26. See protocol, clause KS § 53, page 13, "Tilläggsbudget för investeringar av datorer i stället för leasing". The background is to get a better control of IT costs and also to become more cost effective. To achieve this they change model so IT department owns IT equipment instead of lease. Also the kallelse (notice to attend) to the meeting 19 March 2019 have more details of this topic.
The newspaper Smålandsposten reported about this in the article 11 March 2019; "Kommunen slutar leasa datorer – blir billigare att köpa", by Oscar Ivarsson. When Alvesta lease, the computers are replaced exactly every third year, tells Pär Svensson. When they own themself, the article states, it gives a possibility to be more flexible and wait 4-4.5 years when possible. Of course still to keep a refresh rate that keeps the equipment modern enough.
It is interesting to read Alvesta kommun conclusion they save money by owning and having control themself! To me, it is somewhat opposite a trend to rely more on external partners. It is still to see if this was correct decision or not.
Extending the average life span for the computers is also good for environment, sustainability. I believe, even if a new equipment is more energy efficient, I do not believe technical development goes so fast that it would justify to keep three years refresh rate for sustainability reasons. With my own experience of changing computer at work, I know also for me with decent computer knowledge, that I will loose many hours, 1-3 working days in total is not unlikely, to get fully up and running at each replacement.
Finally, I can't stop thinking of how much more it might be possible to extend the life time if the computers had been running on a Linux distribution instead of Windows. It is my assumption they generally use Windows today, although it is not stated in the reference material. I understand this is far from becoming a reality in any near. Some of Windows software have a good compatible replacement available in Linux, but will as always require learning. But a bigger obstacle, I believe, is that they likely use more specific or custom developed software, developed for Windows only.
Can sustainability become a driver for a more widly spread usage of computers running on Linux?
Henrik Hemrin
15 March 2019
Uppgifter

Kategori: Knowledge - Kunskap
Write comment (0 Comments)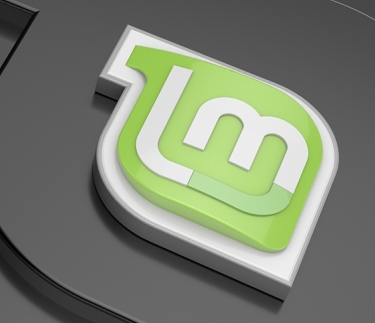 Web browsers needs RAM memory!
Web browser comparison with focus on Linux Mint browsers.
There are a lot of web browsers out there. For various Linux distributions, for Windows and macOS, as well as for tablets and phones.
How much resources do they need to work?
I have focused on the needed memory, when showing same reference web page (hemrin.com). I have uninstalled browser extensions. Starting point is the Linux Mint operating system with only internet connection (via VPN) turned on, idling, and of course the ordinary background programs and processes. The values are noted directly from the screen - the screen dump tool itself used for the examples below takes some resources itself (therefore screen snapshot examples have higher values than shown in the table).

Tested browsers
I have compared four browsers available in the Linux Mint repository. It means they available to download, install and update inside the Linux Mint program library.
Firefox
Chromium
Epiphany / Gnome
Arora

Test result
| | | |
| --- | --- | --- |
| Browser | Memory usage RAM [GB] | Memory usage RAM [%] |
| No browser "idling" | 981 | 53,3 |
| Firefox | 1200 | 68,0 |
| Chromium | 1100 | 60,7 |
| Epiphany / Gnome | 1200 | 64,5 |
| Arora | 1000 | 58,1 |
Summary
This is a very quick study. Anyway, I think it is accurate enough to conclude it indeed is a difference between browsers. Many more browsers exist.
Memory resources is of course only one aspect of selecting browser. Security, privacy, available extensions are some other important aspects to consider - none of those are considered in this test.
When browsing, the needed memory can be highly impacted of which page is browsed, and if many tabs are opened at the same time. Not at least for a computer as in the test object with very limited RAM, this memory resouce aspect can be relevant to take into account when browsing the world wide web!
Test reference information
Operating system Linux Mint Cinnamon: 19.1, 64 bit
Firefox: 65.0.1
Chromium: 72.0.3626.121
Epiphany/Gnome web browser: 3.28.1
Arora: 0.11.0
Main characteristics of this computer: CPU: 1.60 GHz dual core, eMCC (SSD) Hard drive: 32 GB and RAM: 2 GB.
Henrik Hemrin
10 March 2019
Uppgifter

Kategori: Knowledge - Kunskap
Write comment (0 Comments)

OFC Plenary Session 5 March 2019
OFC – The Optical Networking and Communication Conference & Exhibition
This big annual optical event is this year held in San Diego. The conference started with Short courses on Sunday, yesterday (Monday) the technical conference sessions started and today (Tuesday) also the Exhibition starts. All ends on Thursday. Today is also the day for this two hour Plenary session.
Intro of the Plenary Session
Beside information e.g. about awards, the Plenary Session consisted of three presentations:
Towards Open Innovation in 5G, by Alex Jinsung Choi, from T-Laboratories Innovation, Deutsche Telekom AG
Tackling Capacity and Density Challenges by Electro-photonic Integration, by Benny P. Mikkelsen, from Acacia Communications
From Self-driving Cars to a Vision for Future Mobility, by Dmitri Dolgov, from Waymo
It is interesting that the first speech is about 5G; mobile wireless technology! I mean, it is an optical conference, mainly with a focus on fibre based optical communication, and plenary starts by talking about a wireless radio technology! But actually, it's not so strange. Even if 5G is about wireless radio communication between the device, the mobile phone and other "things", 5G needs a lot of fibre optics as well as microwave links in many ways "after" the radio signal has reached the radio base station antenna. So, fibre optics is indeed relevant for 5G, and vice versa.
Also the last, third, presentation about self-driving cars is not really fibre optics. It would require long fibres to connect it to a driving car... Although the driverless car in the presentation used LiDAR technology, which is a laser technology, the connection to optics is indirect. The presentation didn't really tell much about how the car communicated, but 5G technology is definitely an enabler for the self-driving cars to talk to each other, and that way it absolutely relates to fibre optics.
The second presentation was more directly about fibre optics; component evolution.
5G
Alex talked about three reasons for the need of 5G:
Mobile capacity / speed upgrade
Fixed Wireless Access
New products / solutions; Automated driving, Industry 4.0 and a lot more
He concluded "Collaboration is key to address costs, speed up deployment and accelerate innovation in 5G: Operators, Suppliers and Open organizations".
Electro-Photonics integration
Benny said data traffic is growing faster than spending. Regarding energy, he said it is estimated that Information technology by 2030 will use 20% of the global electricity, not at least for Data centers and Wired access. So, to make the optical systems less energy consuming per byte is essential. A challenge for photonics is that there is not a single building block or technology, like you can have for electronics. Photonics integration is also still a young technology. The transport layer is going coherent, but max 64-QAM is reasonable, more will reduce distance too much. InP versus Silicon for photonics integration was discussed, both have its advantages, and as noted above, none technology can integrate all building blocks into one technology. Benny showed examples how rapidly the integration, the size of transport module has been reduced: from 100G MSA around 2012 to 200G CFP2 in 2017 having a forth of the former size, and 400G QSFP/OSFP coming 2019-2020 is about half of CFP2. Size is decreased plus speed is increased at the same time. Power and cost are also reduced per byte.
Self-driving cars
Dmitri held the final presentation, starting with a photo of the Google self-driving car trials in 2009. Next he showed a photo from 2015 with a Waymo fully self-driving car in real traffic, with only a blind person in the car. Waymo is a subsidiary of Alphabet (the Google mother company). Fully self-driving cars are in field trials. Waymo use several technologies, e.g. LiDAR for distance, 4x short range lasers for blind spots, 19 vision cameras, radars and microphones. AI, Artificial Intelligence, is used in three main areas: Perception, Prediction and Planning. He told that with a car fleet, e.g. a fleet of Waymo cars, they interact: one car comes into a road work, this car passes on this information to the other cars in the fleet so they can adjust their driving to the expected upcoming problem. Next is also to share in the fleet what each car is doing next (e.g. "I stop now"). He didn't tell how this information sharing is done, but I'm pretty sure 5G mobile networks will be an enabler for wide scale implementation.
Note about this article:
Above are my notes from the plenary session, via webcast attendance (free to attend for anyone). The facts I have shared in this article from the plenary session are correct as far as I understood when attending, using and adding my knowledge.
Note about the author:
I attended my first OFC Conference and Exhibition 1999, in San Diego. Now it is several years since my latest live OFC. My optics field has been as fibre optic Component Engineer 1994-2013, for various optical applications, at Ericsson. I have then continued to keep an interest in fibre optics. Currently I have a pause from any ordinary job to focus on family project. More of my professional profile is available on my LinkedIn profile. I am member of OSA, The Optical Society.
Henrik Hemrin
5 March 2019
Uppgifter

Kategori: Knowledge - Kunskap
Write comment (0 Comments)