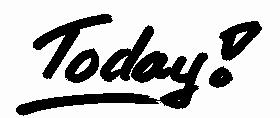 Henrik proudly presents: Henrik!
I am proud of being myself, as I am.
TODAY 10th of December 2007.
---
150 million in China lives on less than a dollar per day.
Source: Sveriges Radio, P1, OBS.
http://www.sr.se/cgi-bin/P1/program/index.asp?ProgramID=503
TODAY 13th of November 2007.
---
难,难,难,易,易,易, 不难也不易!
TODAY 6th of November 2007.
---
It's really autumn now. The leaves are coloured and it's getting dark much earlier. I'm just recovering from stomach problem since two days. Every time it's happen, thanks rarely, it takes with surprise and how it drain the body of energy. But a joy too feel how the body can gets back again.
TODAY 12th of October 2007.
---
Man is born free, and everywhere he is in chains.
Jean-Jacques Rosseau, The Social Contract, 1762
TODAY 7th of September 2007.
---
It's summer. The temperature has reached around 25 degrees Celsius, it's been sunny with small light clouds. Great summer day. Running along the waterfront. A few boats on the blue water. Listening to the waves and the winds in the trees. It's a relatively small path, mostly less than 10m to the water and forrest around me. Early evening and I run eastwards with the sun in my back. I turn when I reach the edge of the areas beachm can just see the beach and the sun bathers behind the trees, and take the same path back home, now with the sun in my face. Meet some walkers and a few are in the water at a small unofficial beach, on a bench close to the is a young couple kissing and hugging each other. More are in the water at a slightly bigger beach. At the open area, before and after the waterfront the grasshoppers play a great conecert.
TODAY 5th of August 2007.
---
Human life: Freedom and dependence.
TODAY 29th of July 2007.
---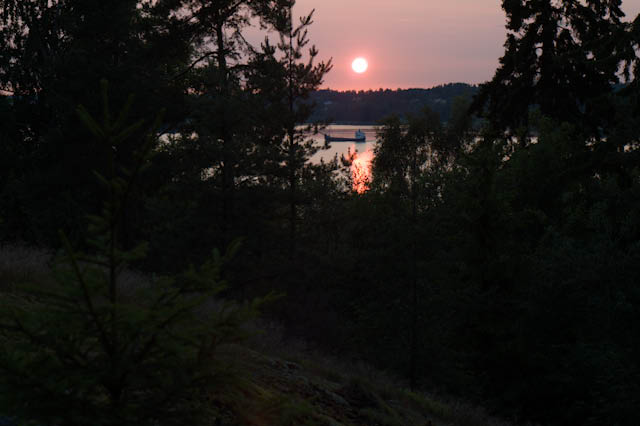 Photo from evening stroll nearby home three days ago. It's summer!
TODAY 4th of July 2007.
---
Midsommer is over, it's getting darker. But still weeks of bright evenings! Had a nice stroll yesterday eve along the lake, listening to the water, the birds, watching the sun over the water and the green forrest around me. The british crime fiction Midsomer murders (uncertain of the english original title) started for this summer with eight new programmes. Strange we like to watch murders... but I like the British TV series. Will I go to Britain this summer? Because the night belongs to lovers on radio now, with Patti Smith, time to turn of Radio Luxembourg for bed!
TODAY 26th of June 2007.
---
Again, I have Radio Luxembourg RTL as music company in the PC. Not the same feeling as the fading signal on medium wave 208 in the AM radio as a kid, not the same DJs etc but still a bit of the feeling, nostalic, as they say "the legend is back".
National day tomorrow. Discussed at coffee at job today what it is we celebrate, and we are unsure. Another year I might celebrate, I got a mail about a multi culti in Stockholm city tomorrow (Skeppsholmsbron 13.00, parade and then a pic-nic-party).
Last week I've been reading the swedish magazine Ordfront and the american National Geographic. Both about the climate, global warming. Much about it nowadays. NG writes about the glaciers melting all faster, estimate that polar bear can be extincted within a century. That we must act now- in many ways, affecting the life of individuals. Of course, mostly we in the rich west with all our cars, flights, long travel food and all things we buy and put on the waste mountain. Will there be an earth to live on hundred-two hundred years from now?
Otherwise, it's great early summer days here.
TODAY 5th of June 2007.
---
Cutty Sark on fire!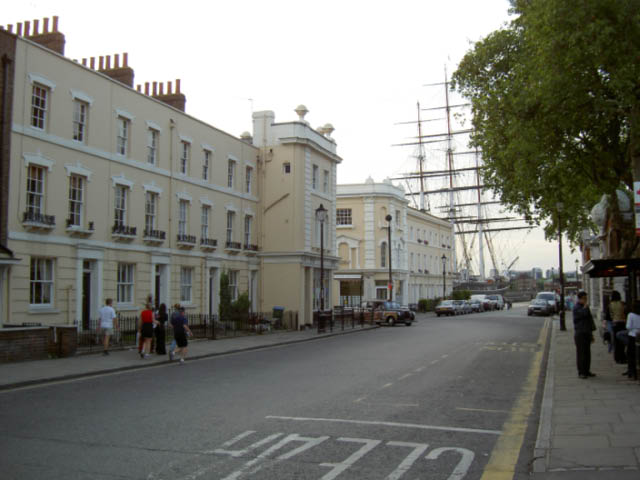 Photo: Henrik Hemrin, July 2004
The ship Cutty Sark, in Greenwich, London, went on fire tonight, I read in my morning paper. It started as a ship for tea transport from China to England, around 1860. It is on repair now, so much of the ship was actually not on the ship. They say they believe they can save the ship after the fire, but severe damage this night in the dry dock in Greenwhich.
TODAY 22nd of May 2007.
---
United Nations International Covenant on Economic, Social and Cultural Rights, article 15:
1. The States Parties to the present Covenant recognize the right of everyone:
(a) To take part in cultural life;
(b) To enjoy the benefits of scientific progress and its applications;
(c) To benefit from the protection of the moral and material interests resulting from any scientific, literary or artistic production of which he is the author.
2. The steps to be taken by the States Parties to the present Covenant to achieve the full realization of this right shall include those necessary for the conservation, the development and the diffusion of science and culture.
3. The States Parties to the present Covenant undertake to respect the freedom indispensable for scientific research and creative activity.
4. The States Parties to the present Covenant recognize the benefits to be derived from the encouragement and development of international contacts and co-operation in the scientific and cultural fields.
TODAY 17th of May 2007.
---
Today it's birthday for Swedish king Carl XVI Gustaf, 61 years old. Happy birthday, enjoy your day!
I think you are doing a good job as "ambassador" for Sweden. You appear to be a nice person with many good views. Some strange things have you said. But probably even more expressing civil courage.
Nevertheless, kingdom is troublesome in a democracy. The monarchy hasn't any real power in Sweden, so no problem in reality with the power. But it is troublesome with a head of state getting his place in a non-democratic way.
Quote from www.sweden.se: "The head of state – a monarch without formal power
The king or queen occupying the Swedish throne under the Act of Succession is the country's head of state. The Swedish head of state, since September 1973 King Carl XVI Gustaf, exercises no political power and does not participate in political life. As head of state, he or she is the representative of the country as a whole, and in that capacity performs only ceremonial duties and functions. The head of state pays official visits to other countries and acts as host to foreign heads of state on official visits to Sweden. The head of state also signs the credentials of Sweden's ambassadors to other countries and receives foreign ambassadors to Sweden. Another official duty of the head of state is to open the annual session of the Riksdag. The head of state does not participate in the deliberations of the Government and does not need to sign any Government decisions."
TODAY 30th of April 2007.
---
I'm special.
I'm unique
So are you!
TODAY 27th of April 2007.
---
Rocking chair.
I watched a TV program about antiquity today. They discussed the value of an old rocking chair, maybe 150 years old. The expert said they are not so much of value, because people don't want them. That a rocking chair is connected to an old grandma, old with much time sitting under a tick-tacking clock, and we modern humans will be different. We have an old rocking chair at my parents place. I have always liked to sit there, rocking since I was a child. I still like to sit there, contemplating, rocking. More of slow speed!
TODAY 24th of February 2007.
---
First entry for this year. Much can be said about the world situation, small things and big global things. I save that for another day. In stead I paste a link to my own first video on YouTube. Railspotting, from train window during my vacation. Absolutely nothing exciting about the video, nothing at all. Will I still get you to watch it? Yes, I think so! Ciao
TODAY 16th of January 2007.
---
This page collects old Today!-pages.
© Everything on this site is Copyright Henrik Hemrin.
hemrin.com
Welcome to link any page or ask for permission to copy!