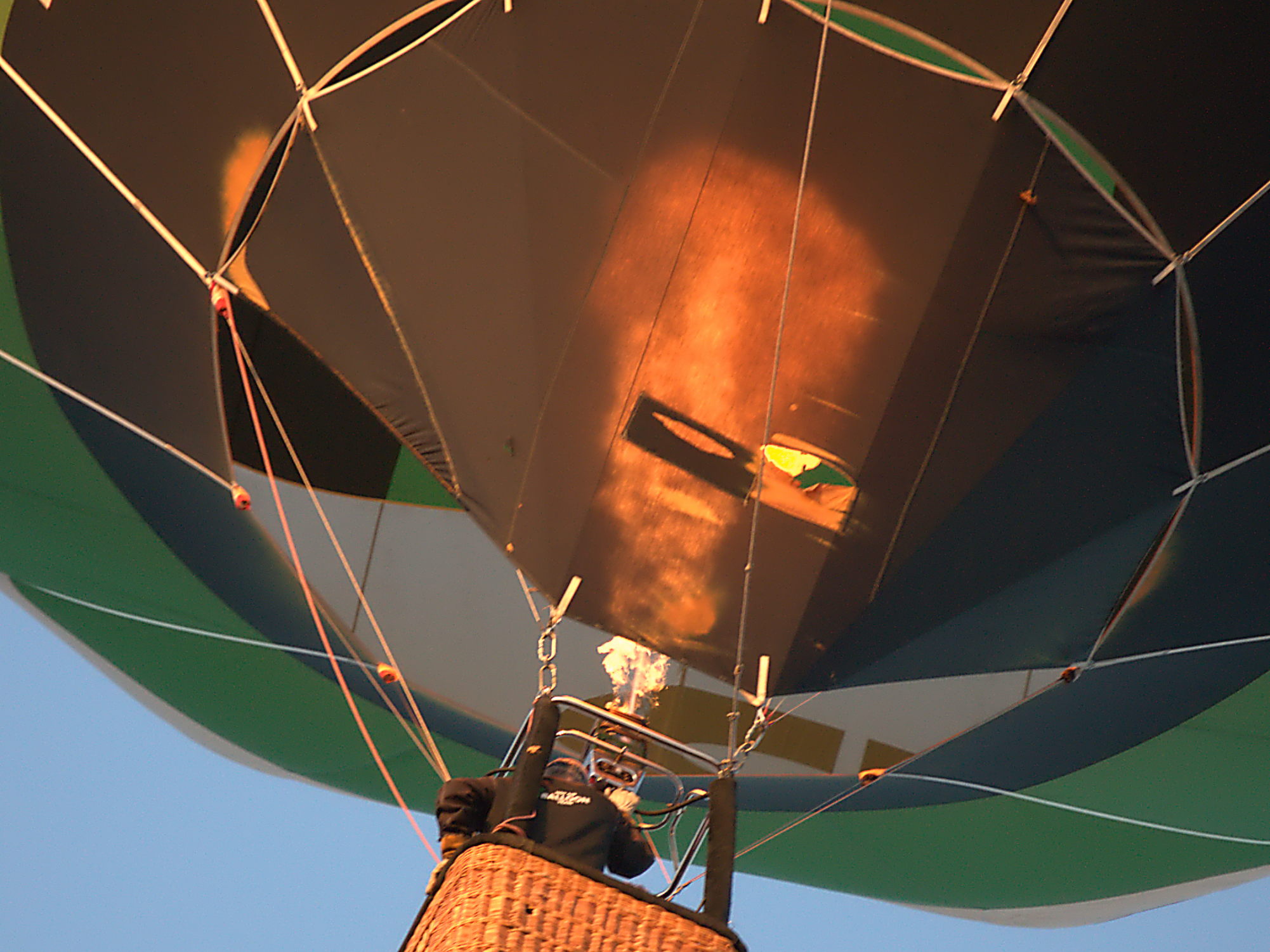 I saw the hot air balloon approaching a minute or two before this shot. It is not uncommon nowadays to see balloons, but this one came very much in my direction and on low altitude.
It was not more time than I could manage to grab my camera. I always prefer to use the viewfinder holding my camera in traditional style. I do not like to take photos by looking at the bigger screen at distance. But this time I could not shoot the normal way, I found, as I could not keep balance with the camera straight up! So I had to keep the camera at a slight distance from my eye and still look into the view finder. Maybe that is the reason I did not get the focus on the sailor as desirable. I also wanted a shot when he turned on the heat and this photo is taken just when it sails away from me. Seconds later the moment was over. So I have to live with a photo without the perfect focus. The photo is also cropped. Photo taken in October 2022.
This time I developed the photo with digiKam, the free and open source software I use as photo catalog (DAM, digital asset manager). However, digiKam can be used for all steps in photo managment from import to export. When I do not use digiKam for development, I have started to explore RawTherapee, also a free and open software.
Manufacturer : NIKON CORPORATION
Model : NIKON D90
Lens ID Number : Nikon AF-S DX Zoom-Nikkor 55-200mm f/4-5.6G ED
Exposure Time : 1/320 s
FNumber : F5.6
Focal Length : 200.0 mm
ISO Speed Ratings : 400
Developed with digiKam.
Henrik Hemrin
14 November 2022